The Most Versatile Plumbers in El Dorado, California
No two plumbing jobs will ever be the same. That is why our El Dorado plumbing services cover a wide range of plumbing problems and issues to ensure that no matter your plumbing need, we can meet it.
---
Bathroom Plumbing

Bathtub and shower replacements, repairs and installations
Wastes and overflows
Broken pipe repairs or replacements
Decorator fixtures
Fixture repairs, replacements or installations
Faucet repairs, replacements or installations
Pipe leaks
Under sink drain piping
Drain cleanouts

---
---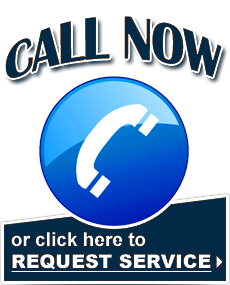 Kitchen Plumbing

Supply lines
Broken pipe repairs or replacements
Faucet installations
Dishwasher repairs, maintenance and installations
Drain clog repairs and drain cleanouts
Garbage disposal repairs, replacements or cleanouts
Ice and water maker lines
Fixture replacements or repairs
Sink installations

---
Repiping Water Systems
Most homes have galvanized piping if they were constructed prior to 1990. Though galvanized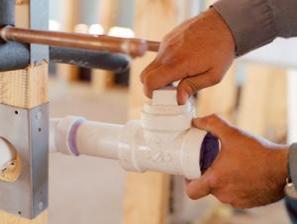 steel was common, it was not built to last. Most likely you have already noticed an odd taste or smell to your water supply, low water pressure or even multiple pipe leaks – all common with galvanized pipes.

Our El Dorado plumbing services can do a complete replacement of your water system pipes using high quality copper or plastic instead of galvanized steel. A repiping for some homes can be done in as little as one day.

Contact us today to talk about your repiping job and get an estimate for your home's repiping needs.
---
Drain Cleaning
How many times have you noticed your sink, shower or toilet drains backup? With frequent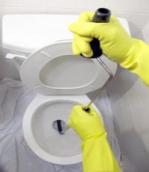 use drains will become clogged and need a full flushing and professional cleaning to maintain optimum performance. Our El Dorado plumbers are capable of flushing out and cleaning drains throughout your property to ensure your drain lines are free and clear of debris that causes common backups in the home.

Sewer lines also are subject to heavy clogs. In order to maintain a properly working sewer system for your property, regular cleanouts are required. Even if you do not notice frequent backups or overflows, as time goes on your sewer lines can become full and possibly even burst. By performing regular sewer line clean out and maintenance with our El Dorado plumbers, you can rest assured that you will not have a costly sewer line repair waiting for you down the road.
---